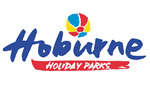 My contact at Hoburne says that their holiday park, with lodges, static caravans, chalets etc, is now available to book for next year, but you need to ring the park 01425 273586.
Hoburne Naish – holiday park in Hampshire.
Some of the 2010 Summer Course attendees stayed here and I think there are planning to return.
If you happen to have your own caravan then you could try Hoburne Bashley instead.
The parks have great facilities for all the family. No, I am not on commission but I know some of the people there and it is a good local firm.